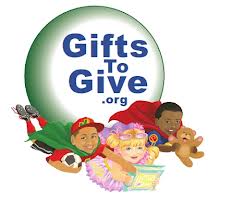 "
Very often people come by the store with 1,2 or even more old "beaters" they've taken out of the garage or cellar and ask to trade them in for a new bike. We have very strict guidelines in the used bike department regarding condition, brand/make and overall quality of a bike we take in trade. we try to be diplomatic if someone "pushes" in an old Walmart clunker with warped wheels and broken cables, covered in rust and ask… "How about a hundred for my Betsy here? ".
Well we have partnered up with Bob Cormier from "Gifts to Give", a local philanthropic organization and act as a middle man to funnel these less than perfect used bikes to a great cause… ( see picture ). If the bike needs mild to moderate attention, we will repair and tune it up so that its a safe bike, sometimes using used parts or new ones and then donate it. If the bike is a bit better and requires little or no work, we tag it as a G.T.G. bike, put a price on it and sell it as such. We then take that money and either donate it directly to GTG or use some of it to pay for new parts used to repair others. All our labor to refurbish any of these bikes is donated and done by our mechanics on their own time. If a bike is just a "total loss" we then stockpile them and bring them to a local scrap yard and sell them for weight.
So if you've got an old klunker you want to get rid of… PLEASE feel free to bring it by and donate it to Gifts to Give so that someone less fortunate than us can benefit. It makes you feel good and doesn't cost a dime. THANKS !