Yesteryear Cyclery supports and encourages healthy living through cycling, and we're passionate about supporting local events and organizations that "fit in" with our core mission. So if your non-profit group, event or school shares in this vision and has an impact on our community please read the eligibility requirements below and fill out the donation form.
Eligibility Requirements
All donation requests must be for a local community event or organization that meets at least two of the following criteria:
Supports and promotes bicycling 

Supports an active lifestyles

Supports bicycle advocacy efforts and safety 

Supports non-profits dedicated to active lifestyles and wellness.

Provides opportunities for youth as in educational and recreational activities
Yesteryear Cyclery does not provide donations to:
Fundraising for Individuals or for personal causes

Organizations outside of our core communities

 Political and or Religious organizations
Yesteryear Cyclery Community Giving
Yesteryear is heavily involved with Jim Stevens CEO/Philanthropist of Gifts to Give. This is a local charity that benefits poor and homeless people in the greater south coast area. ALL monies raised stay in this immediate area. We accept old/used bicycles, repurpose them at no charge and deliver them to Gifts to Give for distribution to qualified local families. Its a win/win for all involved. If you have a bike gathering dust in your garage or cellar, bring it by the shop. We have a dedicated "drop-off" area behind the store for your donations.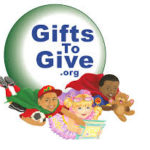 As stated above Yesteryear Cyclery Community Giving Program offers support for local organizations that align with our core mission, cycling and health. We primarily provides donations in the form of a product or Yesteryear Cyclery Gift Card which can be used to purchase small prizes in-store or as prizes themselves.
An example of a qualifying event might be a bike race, youth bicycle safety programs and community wellness fairs. Please submit your donation request at least 6 weeks and up to 1 year prior to your event.
Yesteryear Cyclery Events Program
In addition to the above, Yesteryear Cyclery supports charity bike rides, and other local cycling events. We offer vendor display, mechanic support and ride sponsorship. Be sure to inquire early, our events calendar fills up quickly each season, and funds are resources are limited.  So please submit your request at least 8 weeks and up to 1 year prior to your event.