COMPLETE MECHANICAL TUNEUP
$100
Includes true/balance wheels, adjust brakes/gears ( disc brakes add $20 )                check tire pressure, inspect rubber, check all nuts&bolts, adjust chain, check all bearings, complete 21 point LPD-9 silicon lubrication, Wipe down and polish bike, test ride.
_______________________________________________________________________________________
Our service department is presently PACKED with tons of bikes.  There is plenty of winter riding left here in New England so get your bike(s) in soon. Lenny Machado , our service manager, and his staff are at the ready to give your bike a complete tune up and powerwash to get it both looking and running like the day you took it home.
PRICES START AS LOW AS $35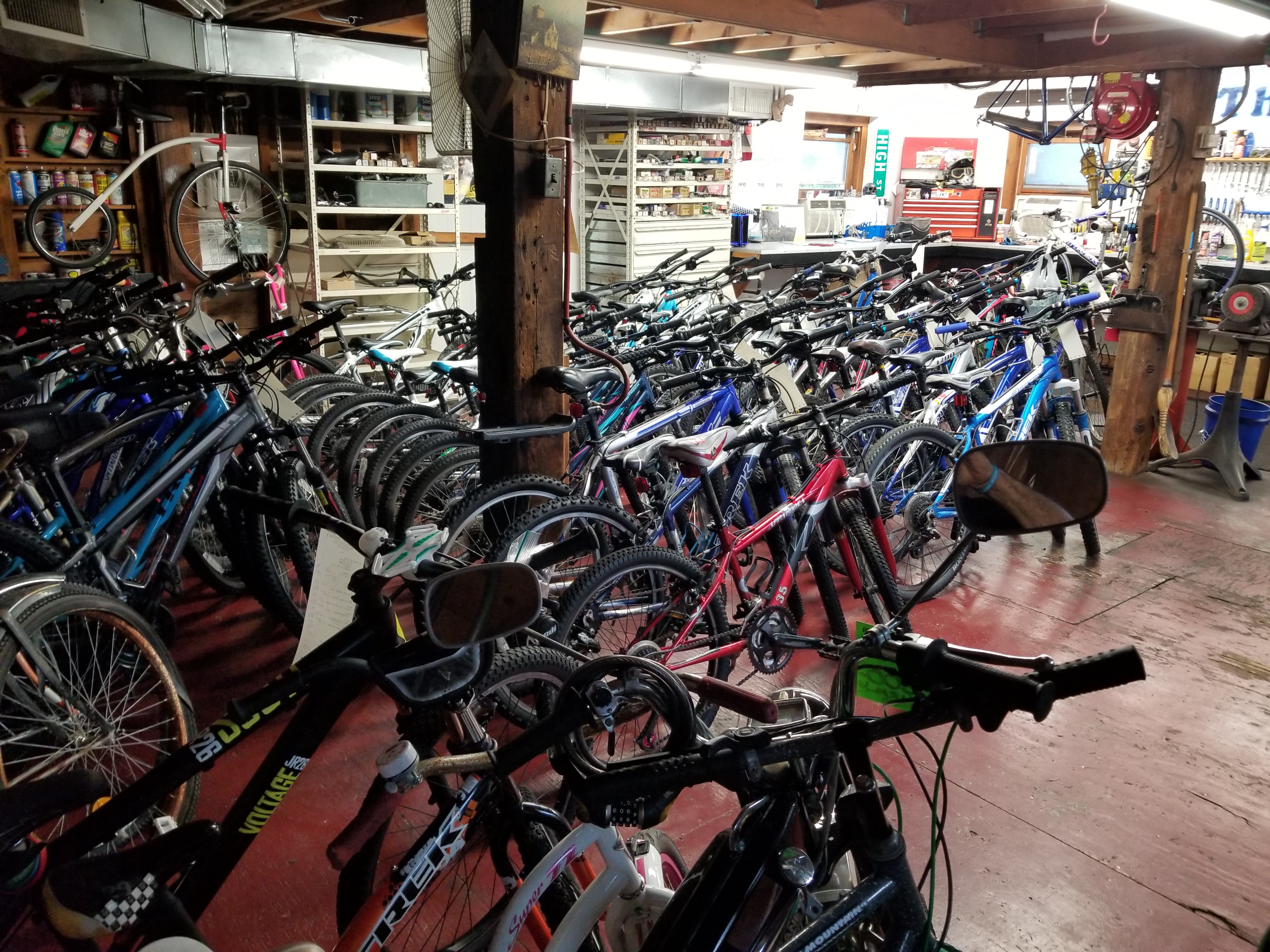 PRO-FLEX REPAIRS NOW AVAILABLE
Proflex bicycles are notorious for their always-failing elastomer rear shock. To remedy this problem, for those who cannot let go of these bikes, we in our service department have developed an "after-market" retrofit kit to bring that old Girvin back to life.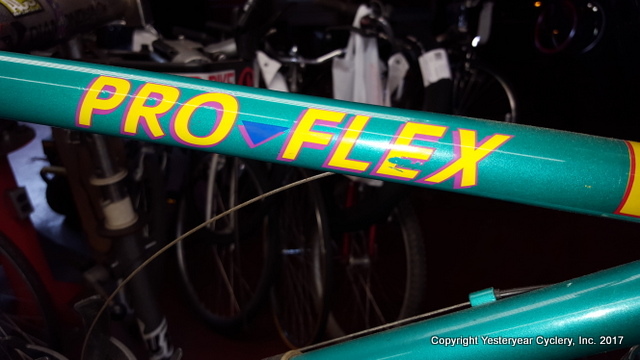 The original elastomer(s) that were supplied on all these rear suspended bikes were made of an extremely poor quality nylon/neoprene and after just a few years literally disintegrated into dust, leaving the bike both dangerous and unusable.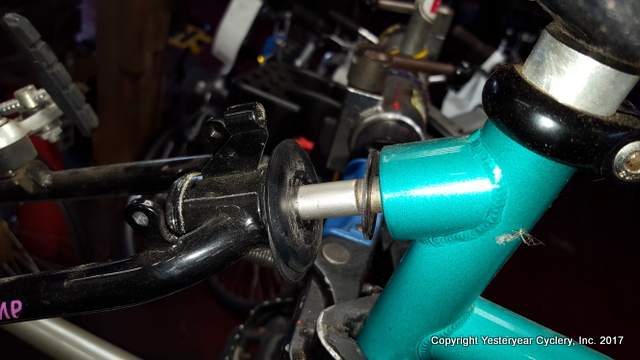 We have sourced out a much "beefier" and stronger elastomer unit from Applied Suspension Systems in Canoga Park California and we now can breathe new life into that dead rear end of your Pro-Flex.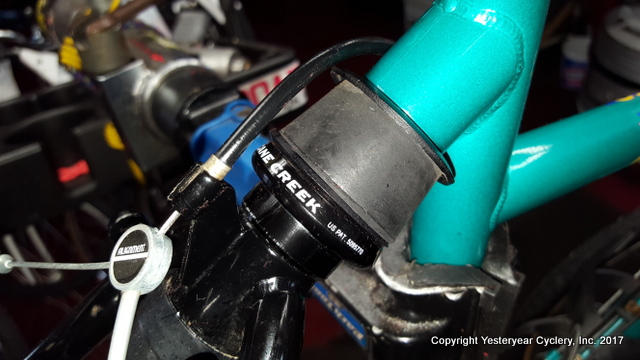 Feel free to bring your bike in anytime and let Lenny Machado, our service manager, assess your ride and give you a FREE estimate.  Depending on your model and the degree of durometer and stiction you require, the price for this conversion will range from $25 – $75.