Along with the awesome help of Ed McPherson of ProActive Philanthropy, Jim Stevens of Gifts to Give and Kim Camara of Yesteryear Cyclery , a coordinated effort was launched and over 50 bicycles were donated to the Door of Hope Pantry  Lawrence MA and Awana Club of Lawrence MA.  
What a rewarding feeling to see the happy faces on these underpriviledged children and families when something nice is done for them.  PAYING IT FORWARD…………..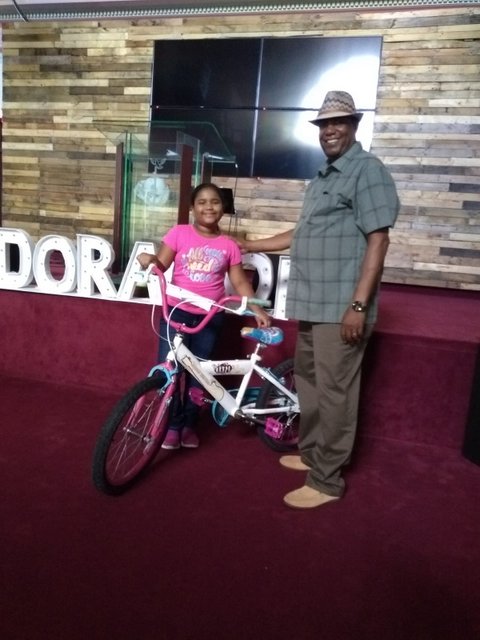 Below is a copy of a beautiful email thank you we received from Wagner Valenzuela of Centro Cristiano Caminó de la Salvación.
Hi my name is Wagner Valenzuela on behalf of Door of Hope Pantry and Awana clubs in Lawrence we like to thank you for your donations to the programs,  your hard work to make things happen really make an impact and put a lot smiles on faces not only kid's but also parents,  grandparents, aunts , uncles , tutors etc. From the original thought to the people who pumped every tire and  to the one who made that extra mile to deliver….. THANK YOU everyone.  Attached we are sending you some of the photos  taken ((and some other photos the parents promise to turn in with the kids reaction but not yet )).