We give a lot of refurbished bikes throughout the year to many deserving causes.  Now that school is out for the summer and kids are playing everywhere we have started a new program to help out deserving underprivileged  kids in the greater southcoast area.
It is open to boys and girls aged 12 years old and younger.  They simply have to send us an email letter telling us why they need a free bike and our staff reviews the letters.  Every friday, we award a shiny rebuilt bike to the kid's who sent in the best letter.  It varies from week to week.  Some times we only give away a single bike but one week we had 6 winners !!!!
If you are lucky enough to qualify and win, you have to come into the store with at least one parent or adult and you have to fill out a "Good Kid Contract"( see below ).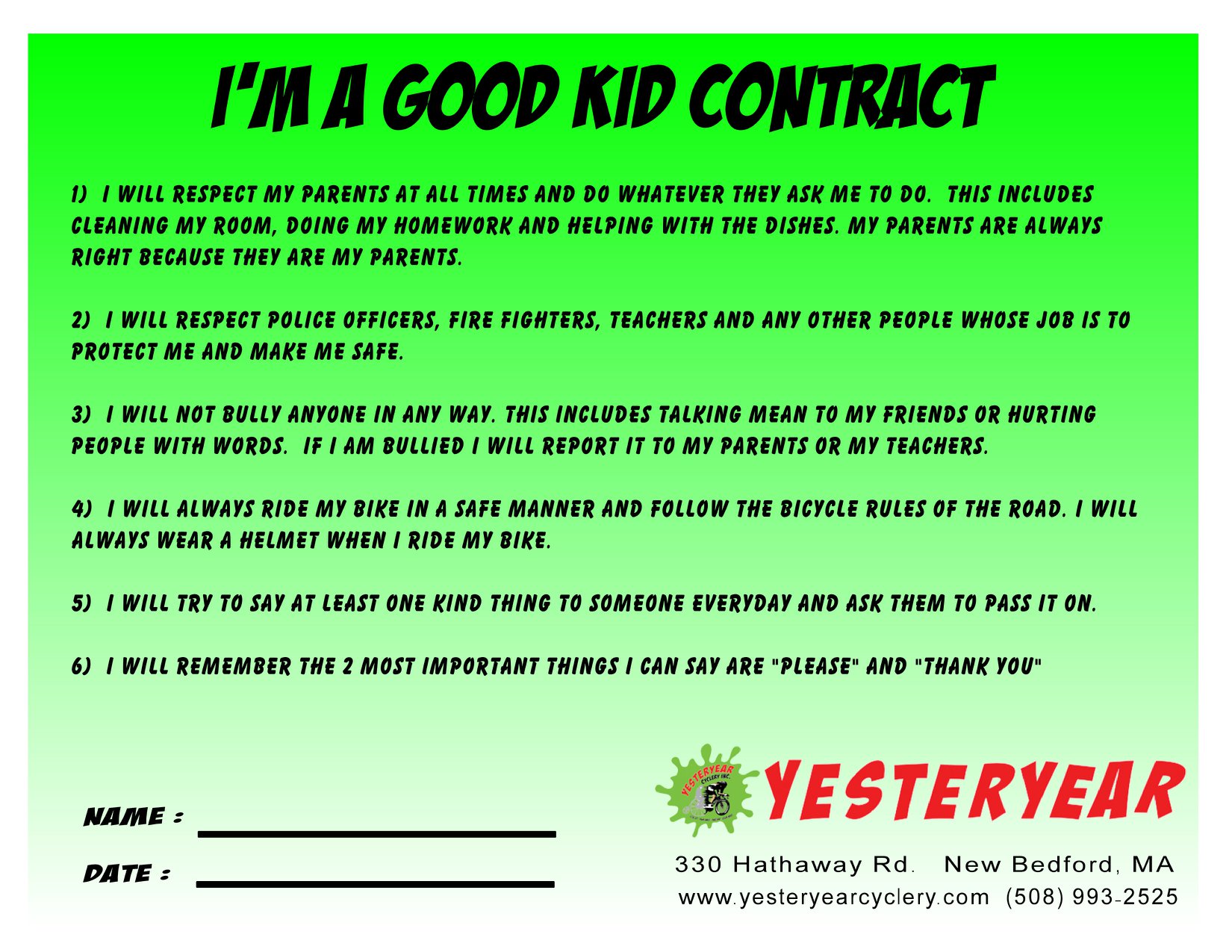 .
This program has been very successful and parents love the contract !!!  We give them a copy to take home and tell their children that if they don't adhere to the rules of the contract, the bike will be returned to the store and a more deserving child will get it instead,  Just our part in helping make kids into better adults.  With bicycles and respect for their parents.