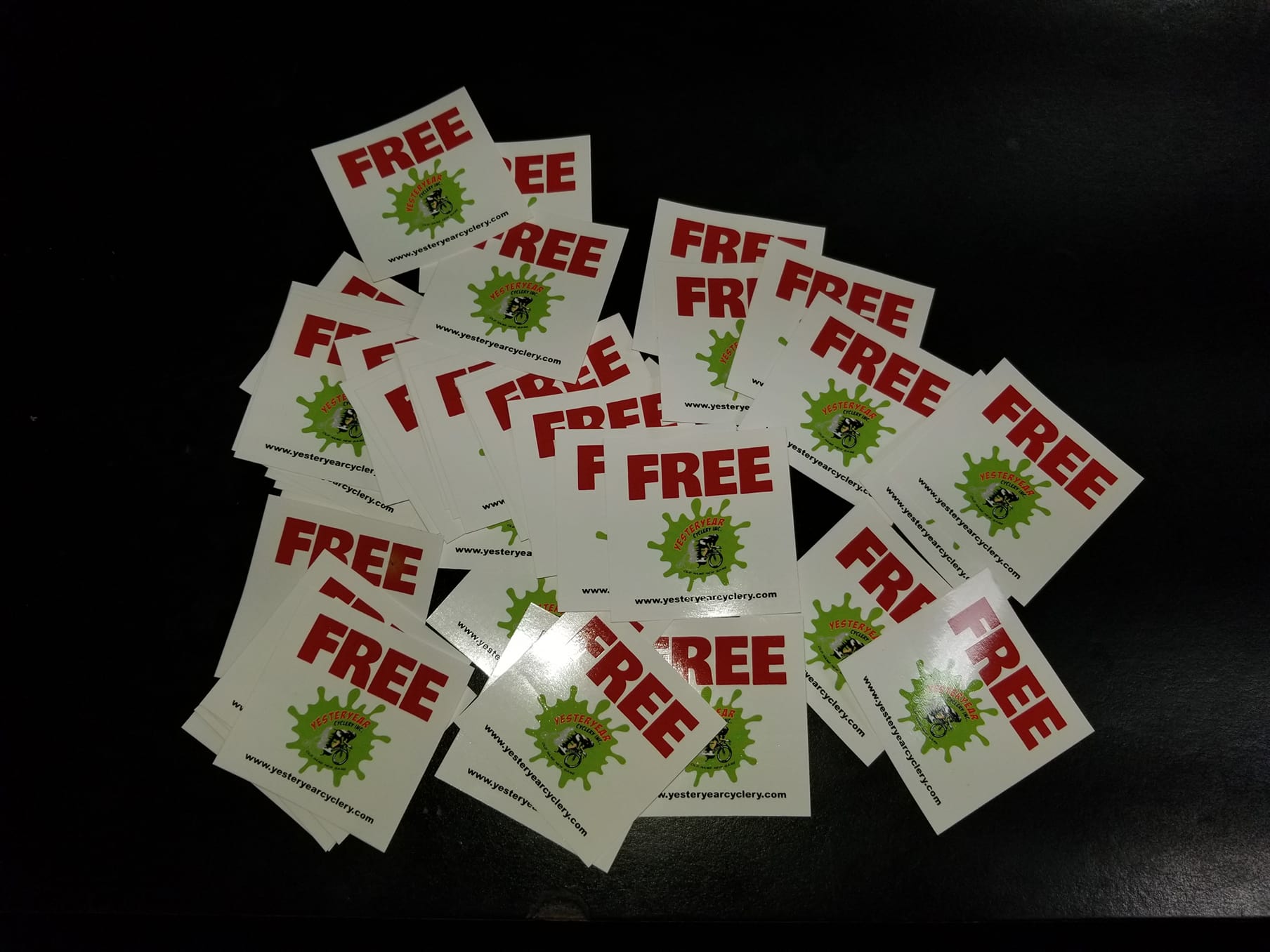 We were very proud to join with the New Bedford school department and donate free bikes to students who had attained a perfect attendance record during the entire 2018 school year.  There are 19 elementary schools in the greater New Bedford area and all were invited to participate,  We had a "brainstorming" meeting at the Gifts to GIve Philanthropy Factory last September to come up with a way to distribute some of the hundreds of good used bikes we had amassed over the past 2 years.
Generous local folks donate their used and broken bikes to the center and we in turn repurpose them, restore them and help with their distribution throughout the greater Southcoast area.  Together with dirctor James Stevens, we had a "glut" of available bikes so he called together this meeting of local area agencies that could potentially benefit from free bikes and the school attendance promotion was born.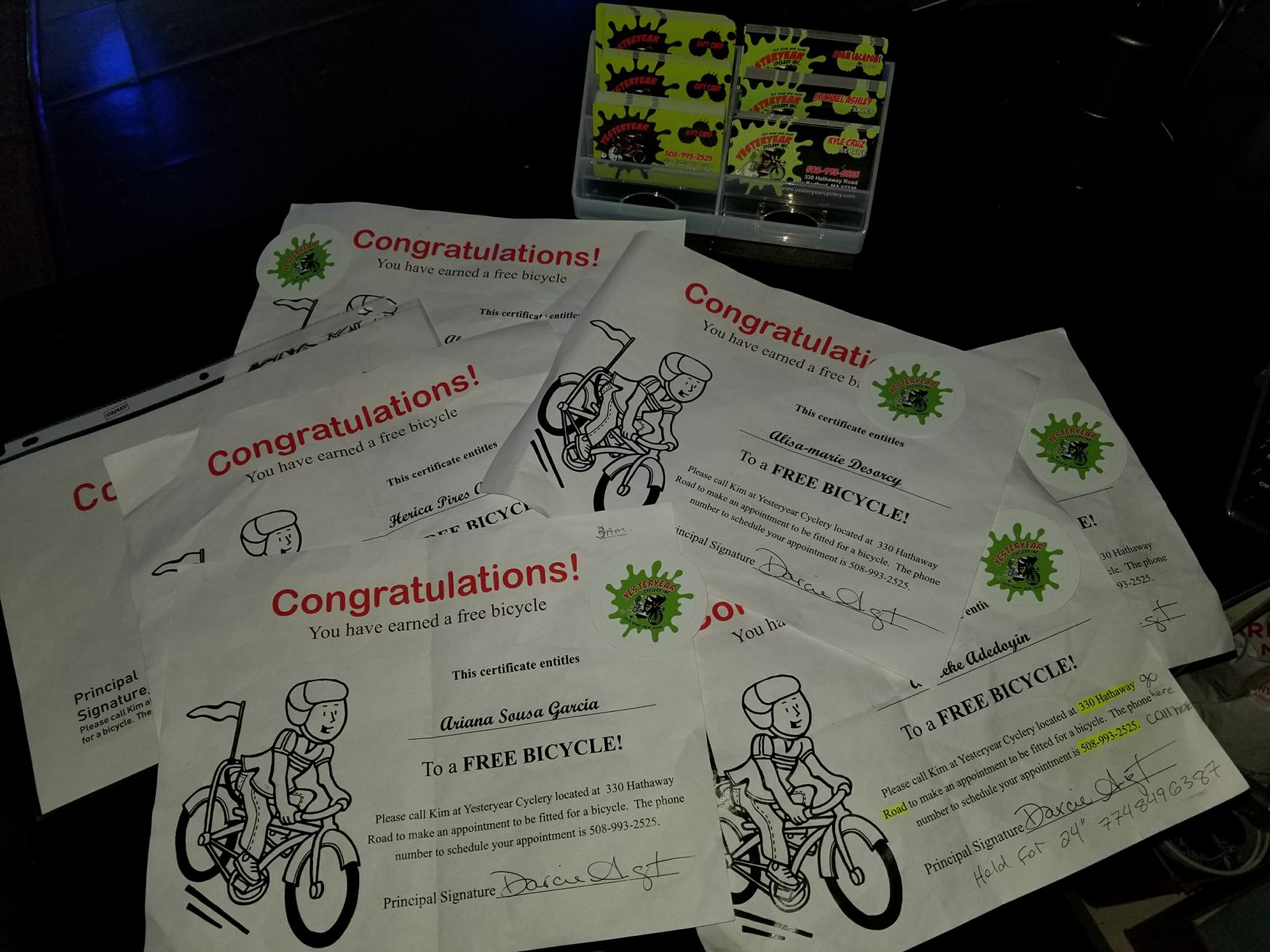 Darcie Aungst , principal of the Congdon and DeValles school in New Bedford's southend was the first to jump on board and run with it.  At the close of school on June 21st, our phone  started ringing off the hook with excited students that had qualified for a free bike !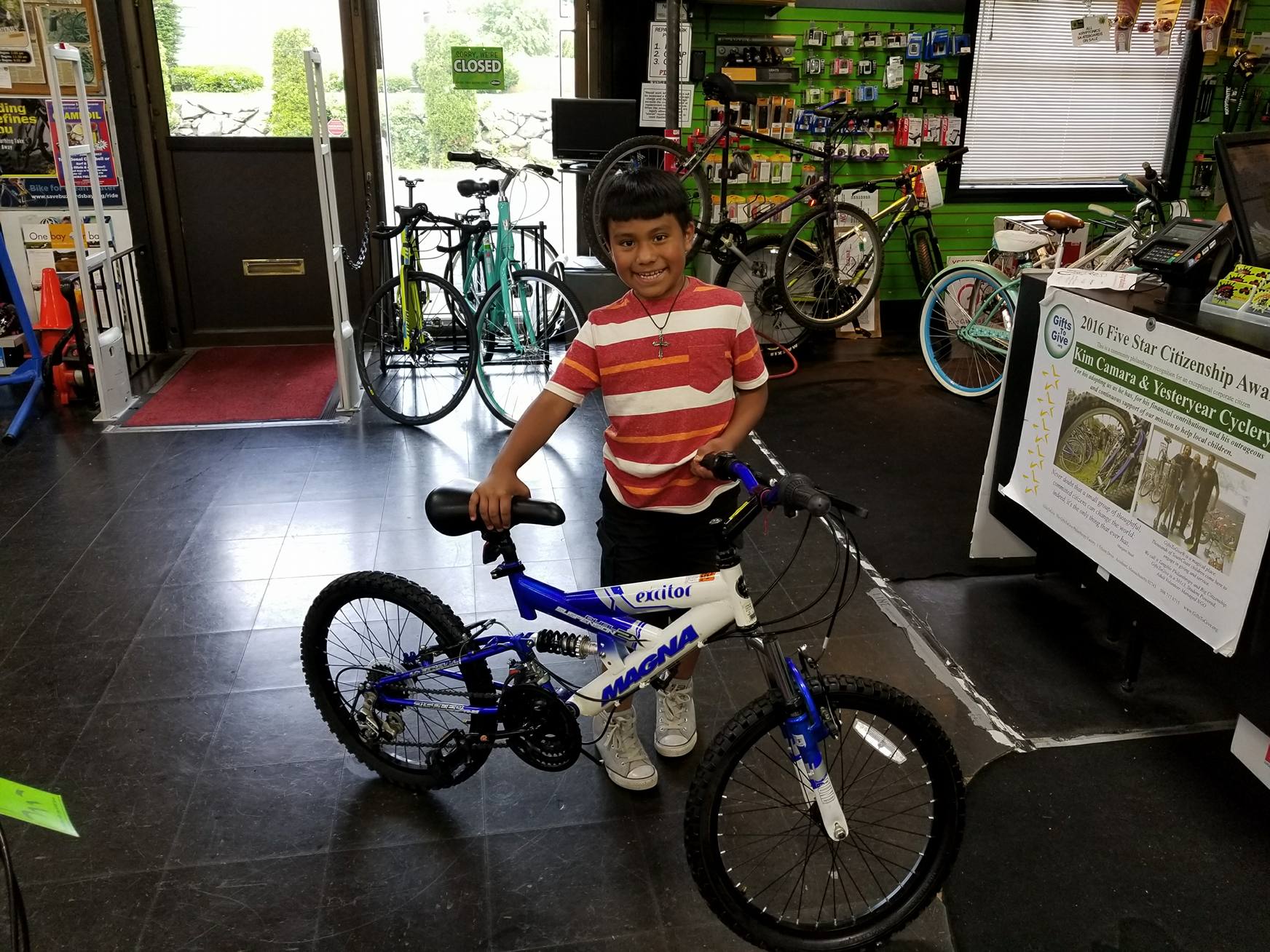 The kids started arriving soon after, always accompanied with their families and the staff here at the shop helped them pick out a shiny refurbished bike from a pile of dozens we had prepared for them.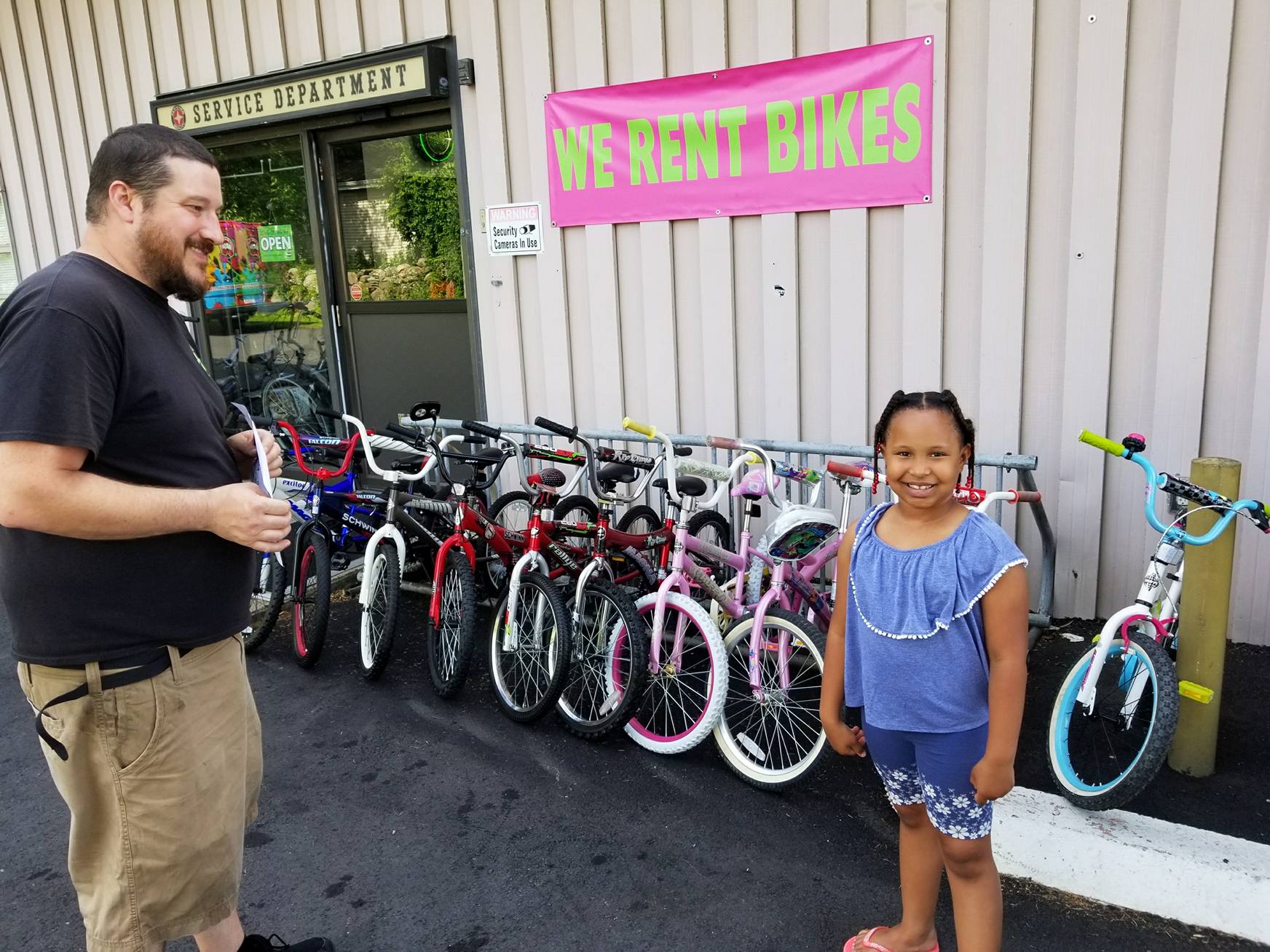 The smiles and joy on those families faces when their little angels got a new bike made this program so worth all the  work it took to pull off.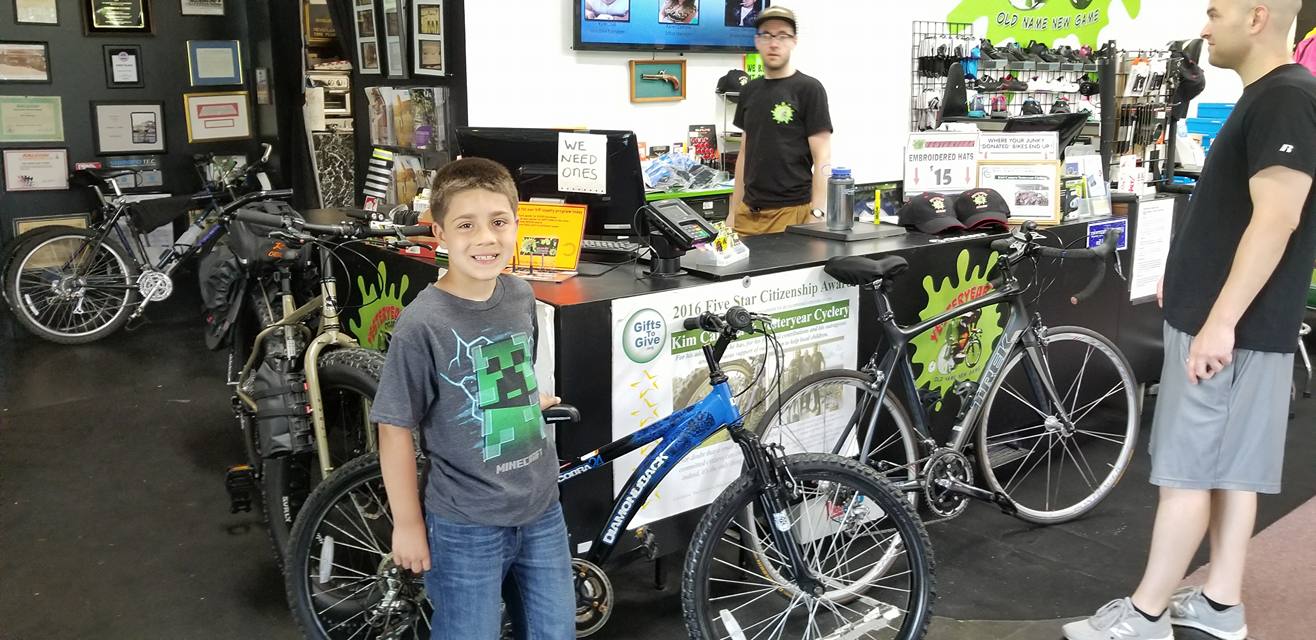 We have not yet heard from some of the other schools but in the upcoming days expect more bikes to be given away.  Earlier in the school year we also through the Gifts to Give program, with oversight from Mr. Stevens, gave a dozen bikes to the Nativity Prep School located in downtown New Bedford.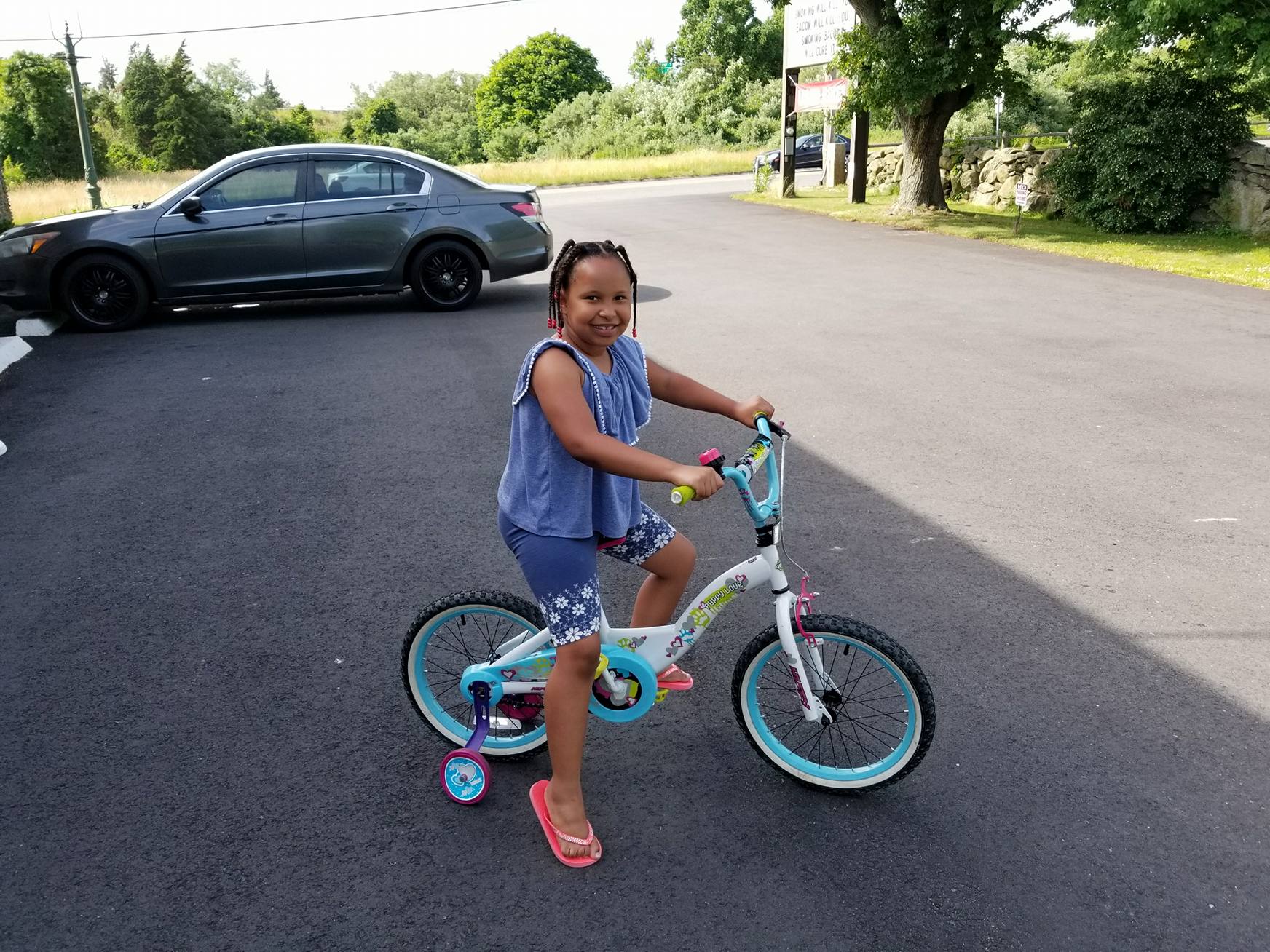 It's such a great feeling to help, even in the smallest way, a child to grow up to be a better person through such a small act as getting a new bike !!!  Special thanks again to Jim Stevens from Gifts to Give for his never ending efforts to make the world a better place.