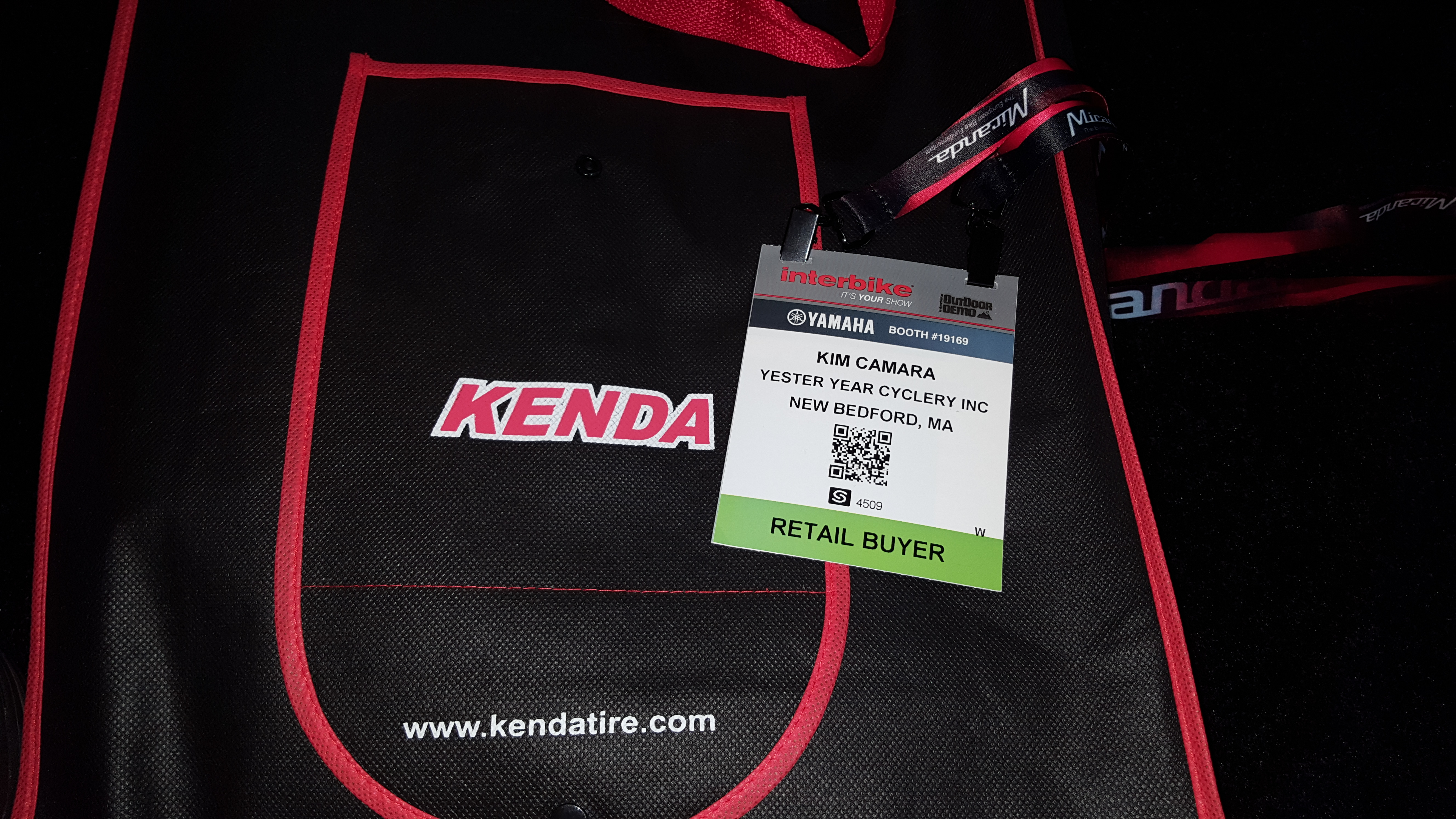 Well here it was September 2017 and I decided to take some of the staff off to Interbike  2018 held at the Mandalay Bay  Sept 18 – 22, 2017.  This trade show is held every year and conicidentally was exactly ONE WEEK before the horrific events that took place at the Mandalay Bay.  Our prayers and sadness go out to the many people who lost their lives or were seriously injured.  We could see the stage that all the performances were done on being built each day when we arrived at the hotel.  Scary to say the least.
The show was a lot less populated than we remember from 2015 ( the last time we attended ).  Most all of the larger manufacturers did not show in Vegas.  Next year the venue will be changing to Reno and perhaps more will attend.  The lack of major bike companies didn't deter Adam or I from getting a lot out of the show however.  We spent 2 full days in the desert riding electric bikes and trying out new products.  We wer able to get some great leads on new products to bring to the store next year.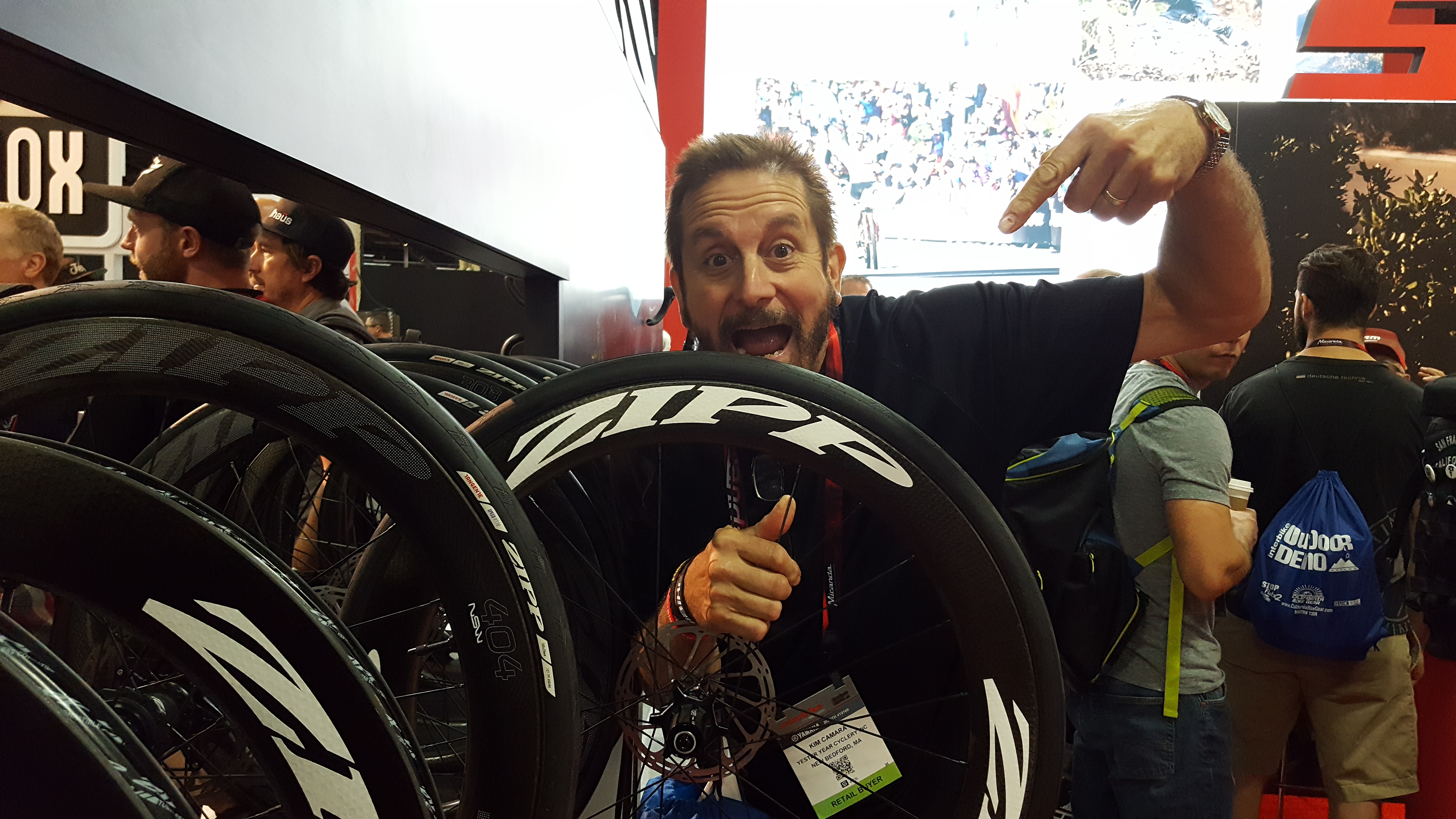 Some of the highlights were found at "The Circuit"…  an ALL electric track sponsored by Bosch Electric and populated by most every E-bike manufacturer worldwide.  We got to try out many models and actually took on TWO new franchises.  Magnum ( www.magnumbikes.com ) and OjO ( www.ojoelectic.com ). We already have some of the models in the store and available for test rides NOW !!!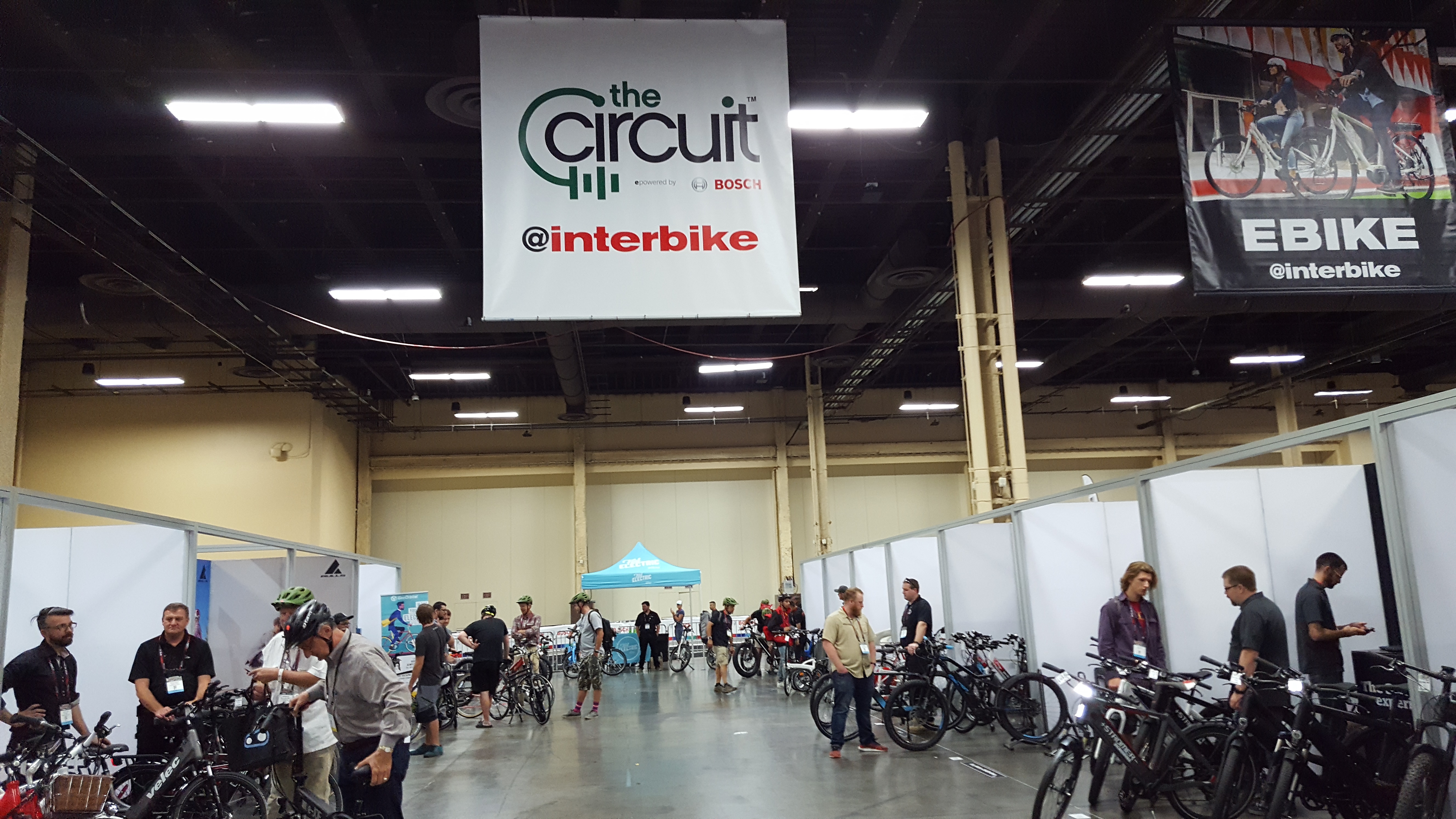 The "Circuit "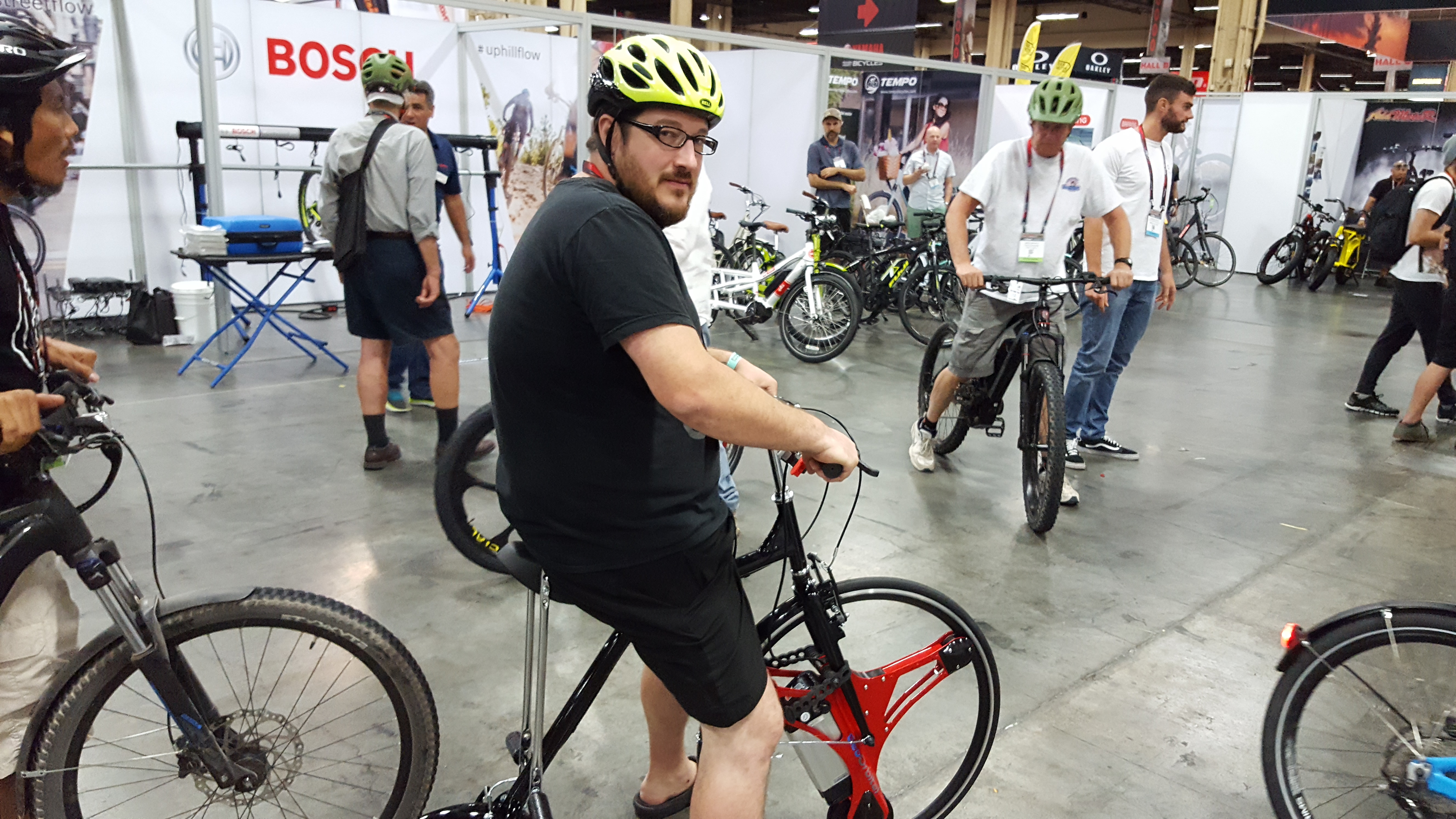 Adam gives a front wheel drive prototype bike a try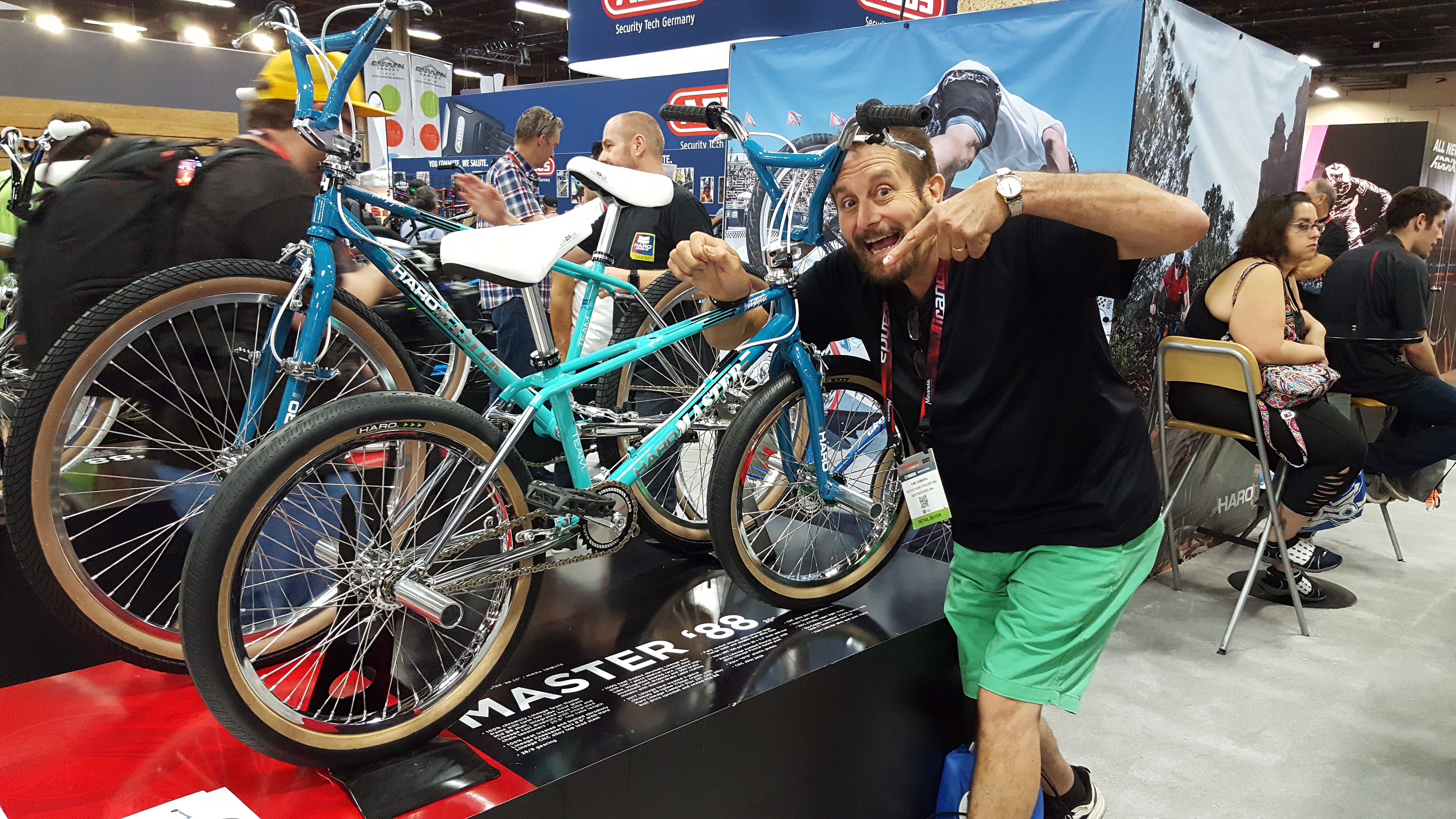 We got to see the new 2018 Haro "Lineage" throwback bikes. 20″ 24″ and 26″ Masters were the hot items everyone was eyeballing.  We also connected with Highway 2, who distributes Continental tires, Abus locks and Brooks saddles. We will be stocking a full array of Ryders technical eyewear which are really cutting edge for cycling.  We also are in negotiations with Zipp Speed Weaponry to sell their super light racing wheelsets.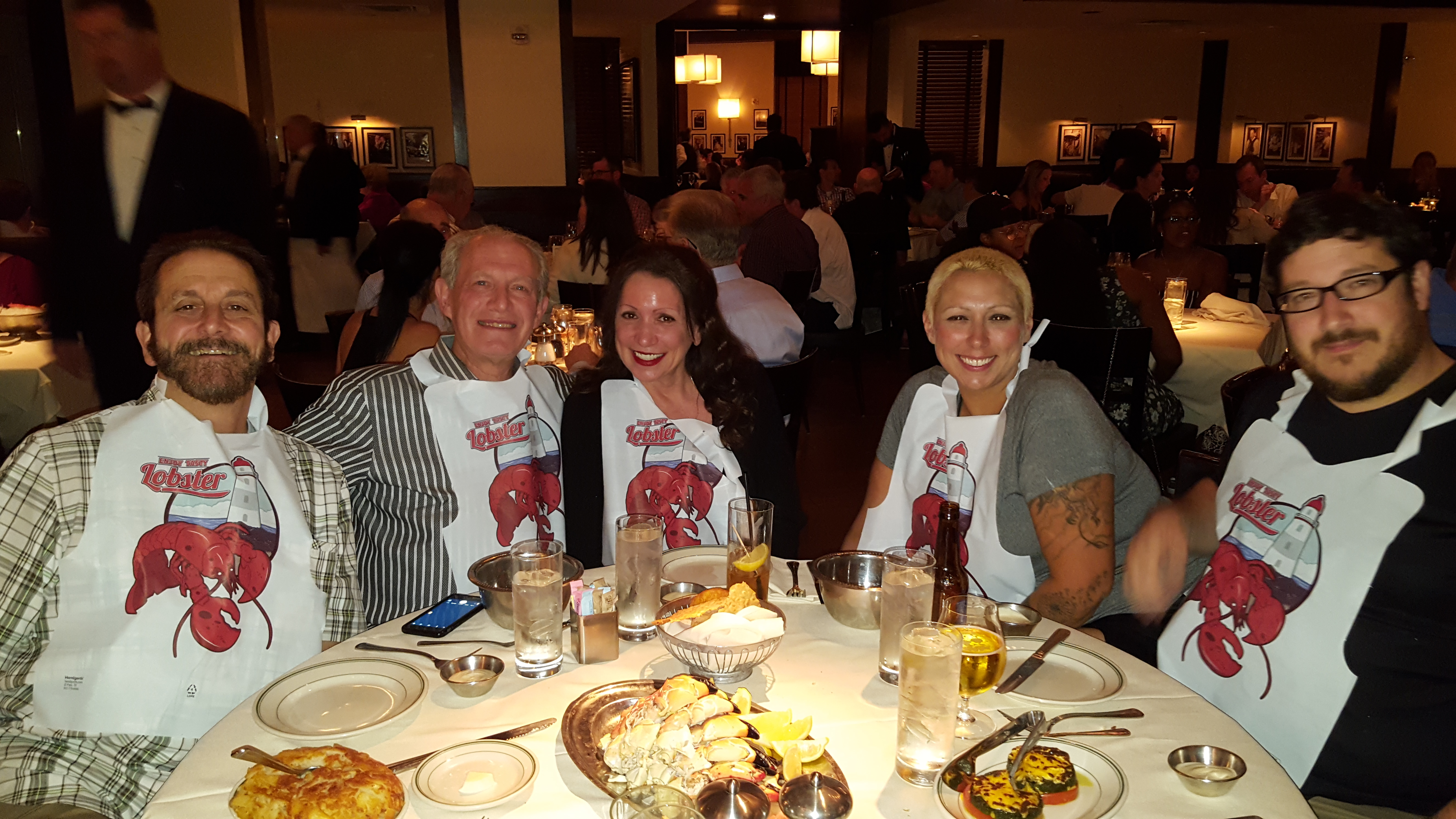 Dinner with my lifelong friend and business partner Stewart Goldsmith, national sales manager for Kryptonite Lock.  Stu and I have a serious addiction to Florida stone crab.  He treated us to and incredible meal at Joe's Stone Crab at Cesar's.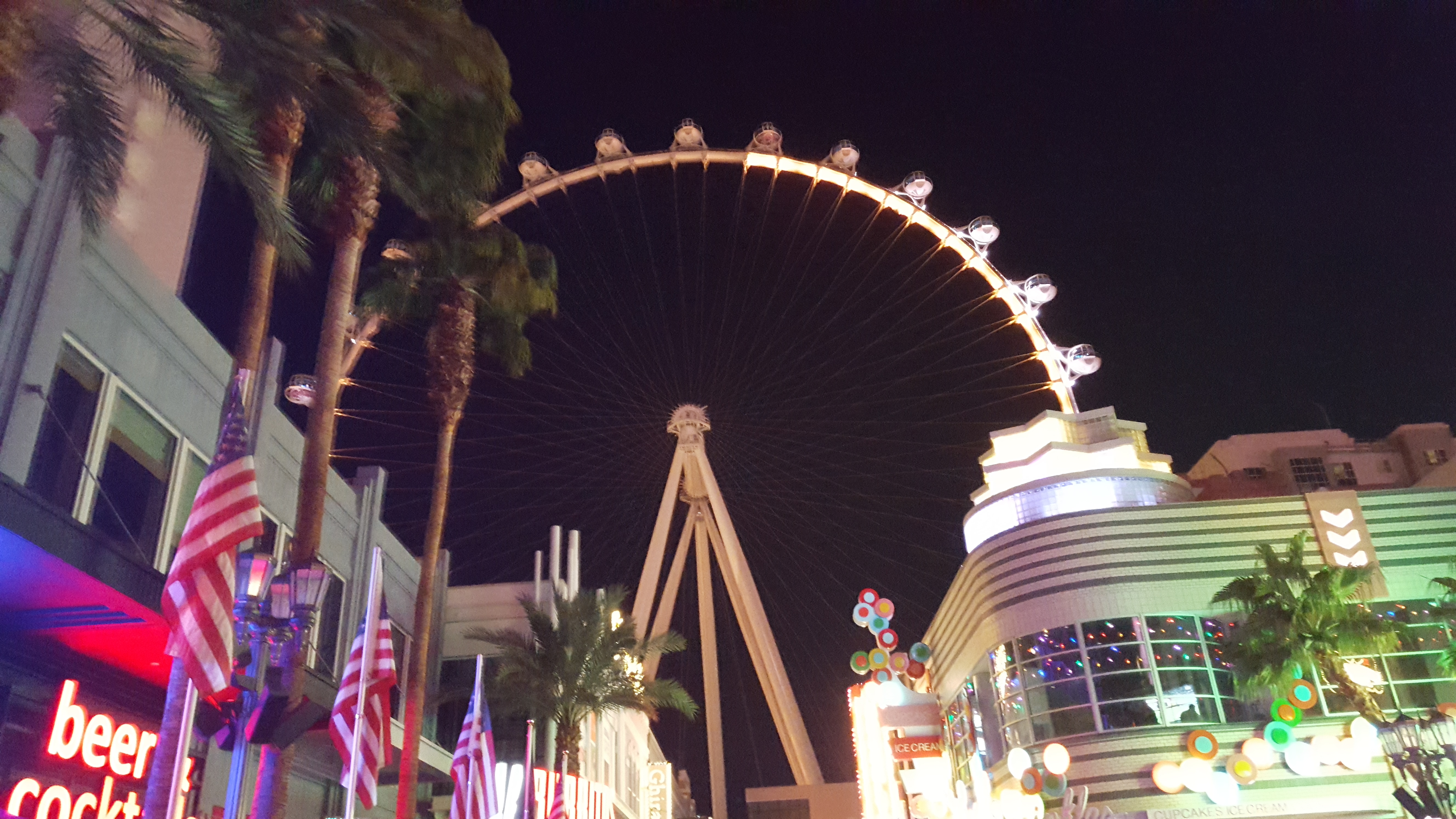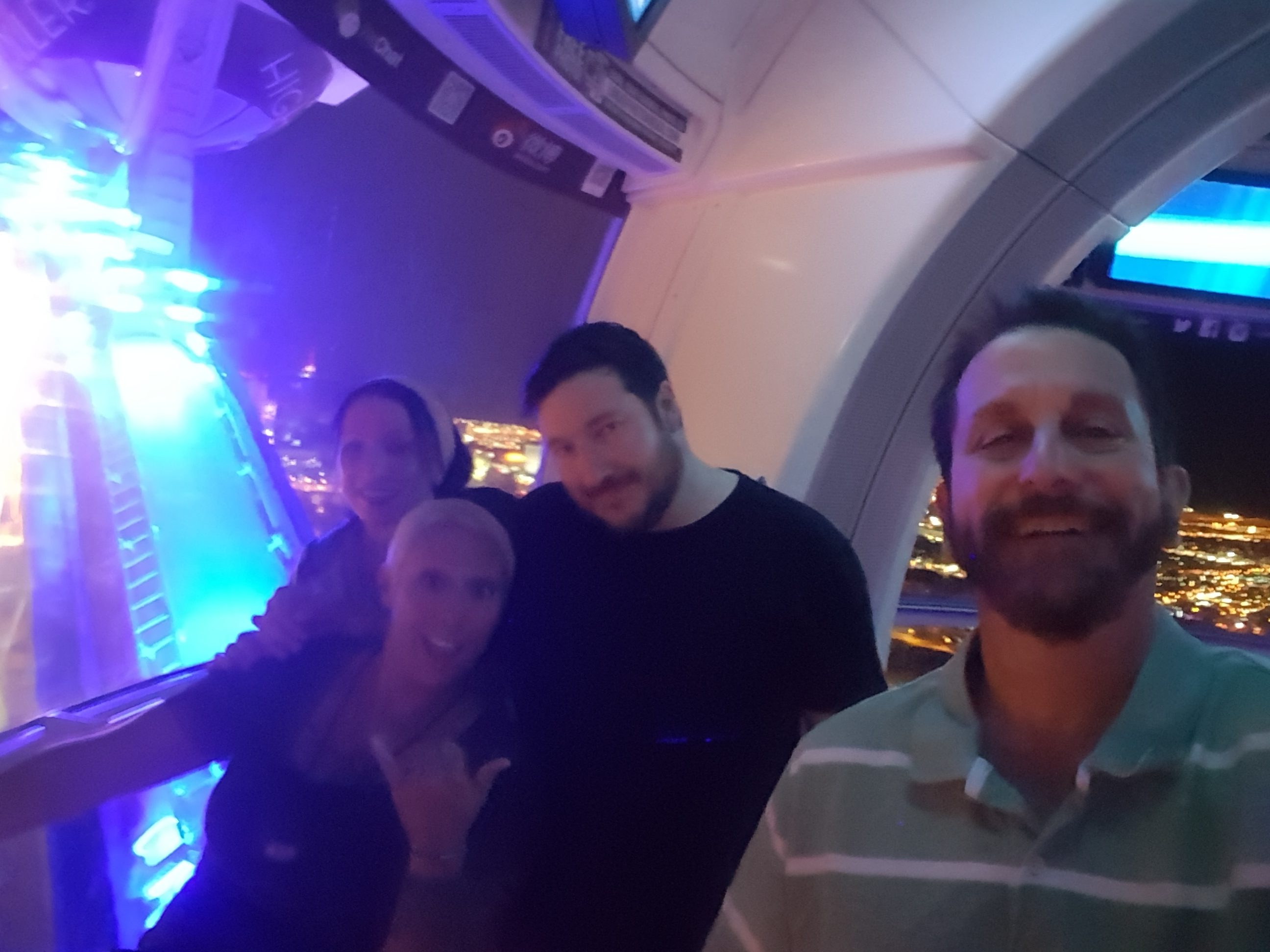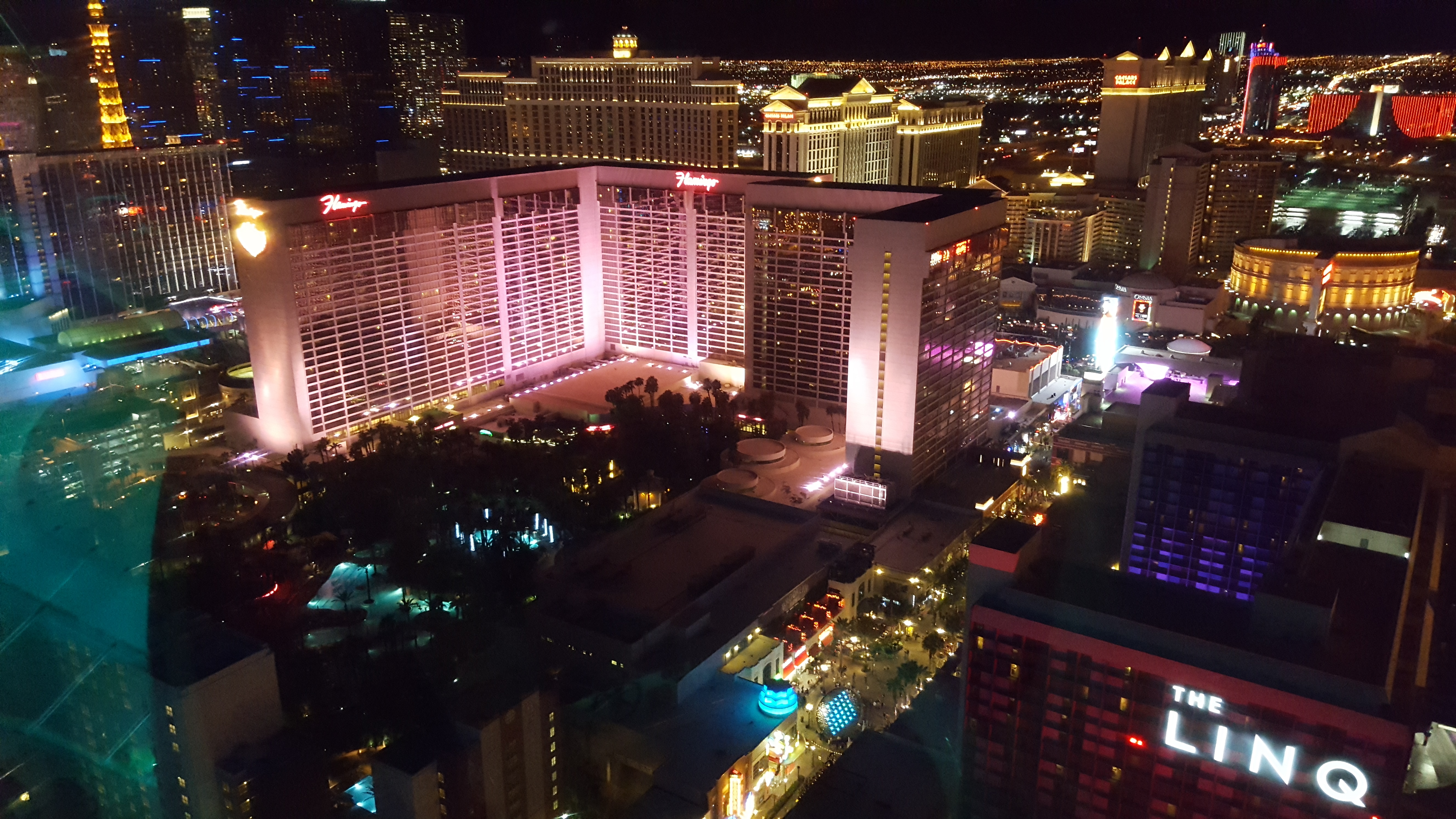 Adam, Stormy, Karen and I spent a night on the town.  We went on the "High Roller"..  the worlds highest ferris wheel ( 55 stories at the top ).  Then a night of drinking and debauchery.  
Remember ..  "What happens in Vegas stays in Vegas "
After of very full week of bikes and booze, it was time to get back to reality and on Saturday night we all piled into the limo and headed off to the airport for a redeye nonstop home arriving at Logan at 5:30 AM.  WOW…..
Please come by the shop any time and see all the new products for 2018 we have or are getting in soon.  Who knows Adam may even tell you the story about the giraffe and the hot dog on the Vegas strip !!!!